SDH Studio is among the most awarded modern architecture and interior design firms in Miami. The young, energetic team is passionate about following the principles of nature and continuously upgrading the building process. They base their strategies and methods on the undeniable connection between the environment and architecture, creating lavishing concepts with outstanding design. 
The architects and designers at SDH Studio like to think of each project as an exceptional journey during which landscape, light, and space dictate the direction. 
Stephanie Halfen founded the practice over a decade ago in 2012, leading it to this day. The main focus of the studio is the design of extravagant, luxury custom residences in Miami and the gorgeous Caribbean.  However, the firm has expanded over the recent years to include commercial project designs such as restaurants, office buildings, retail, and various office spaces. 
Welcoming and observing each particularity of each sire, the team continually searches for innovative ways to seamlessly integrate the exterior landscape with the exterior and interior of their buildings. It helps create an inseparable, intimate relationship between the residents and their surroundings. Halfen and her experienced team continuously research new sustainable design options and building practices to enhance their projects. 
With a thorough understanding and deep love for creative and design processes, the group of architects and designers at SDH studios focuses on connecting users with nature. They continuously look for new ways to provide the best possible solution for each client, always reaching new levels of quality and wholesomeness in their final products.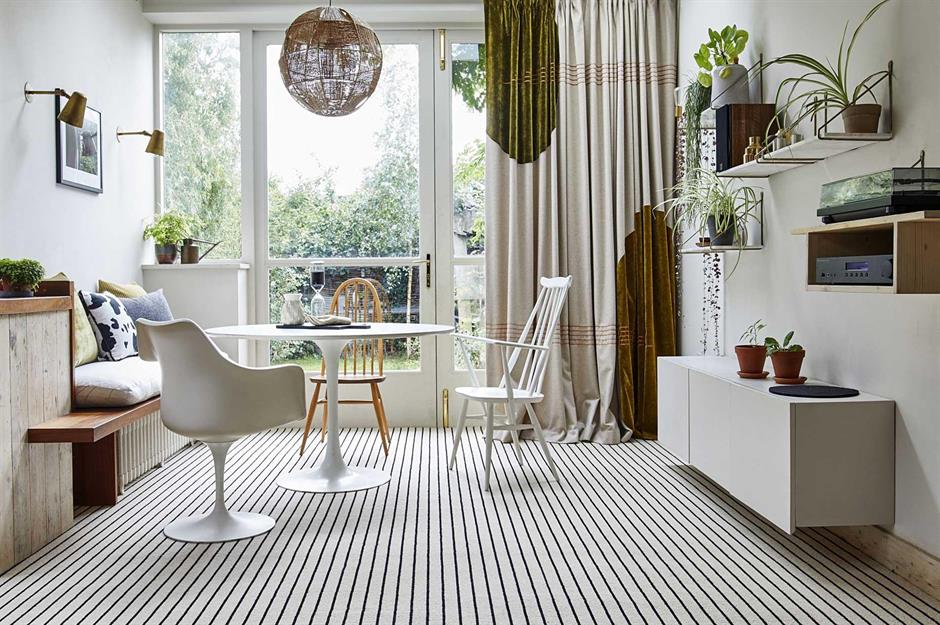 Award-Winning Architecture Firm 
Since its early days, the practice has received several remarkable awards such as Miami Architect's award for Best Residential Architects in Miami FL, Ocean Home Magazine's award in 2018 for being among the Top 50 Coastal Architects in the USA, and Expertise's Best Architects in Miami award from 2017-2020. 
Architecture and Interior Design 
When you decide to start a building project, you usually consider all the services you would probably need. Then, you try to put together a team with all the necessary abilities to finish the project from start to finish. There are many parts of a home that require careful analysis, and often, you need to work with multiple companies to cover interior and exterior design, and everything in between. 
The essential components of any new building include architecture and interior design. The two require different practices because they focus on various parts of the building process. 
Architecture
An architect looks at the big picture and all the pieces that make a project whole. They will cover engineering, planning, but also safety issues, exterior materials, etc. The architect will plan the exterior and make estimates of how the building performs energy-wise. Architecture also includes taking care of all building permits and often laying out the interior cabinetry and casework. 
Interior Design
An interior designer typically handles the project parts that focus on how the interior of the building looks. The process may include all sorts of interior finishes (hardwood, tile, wallpaper, carpets) soft goods (accessories like blankets and pillows) and furniture selection. Ideally, the interior designer will work with the architect who created the exterior layout. That way, they always know how to properly place a window or size a room while ensuring the entire space is in perfect harmony.  
Everything in Between
The middle gray area between architecture and interior design often contains a vast selection of services. They include measuring and planning the space for adequate furniture placement, interior finishes like woodwork and tile, and much more. If you look at any room, you will notice many details to consider when planning a new space. Everything requires decision-making, from window placement to selecting a perfect pillow for the coach. 
All-In-One
SDH Studios is a fully integrated practice, meaning they practice interior design, architecture, and everything in between. Moreover, they share their office building with a construction firm they've been working with for years and with whom they maintain a trusting business relationship. It is one of the rare studios enabled to take care of the entire project, including landscape and interior design. The architects and designers at SDH studios designed the firm headquarters and the partnering construction company helped execute their plans. It is one of their best examples of a commercial Miami style office building. 
Environment and Architecture
SDH Studios is famous for its exclusive architectural solutions featuring environmental elements that help blend the environment into every project. Whether you're looking to start a residential or a commercial solution, this innovative firm will help you create an outstanding building that seamlessly coexists with the environment. The most remarkable examples of their design include some of the most beautiful contemporary homes in Miami like the 77 Residence, Wex Residence, or CAS Residence.
SDH Studio architecture and interior design
was last modified:
February 4th, 2021
by