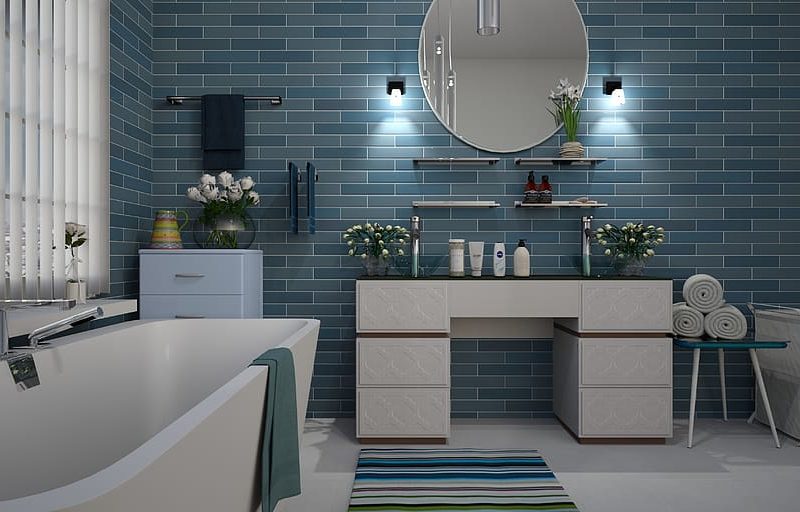 What is the Price of a Bathroom Renovation?
The bathroom is arguably one of the most important rooms in the house – as while you could still live without a dining space, a living room with its television and even all of the functions of a modern kitchen, you probably wouldn't occupy a building very long without a bathroom space.
Unfortunately, because bathrooms are often seen as 'less glamorous' than other rooms in the house (it's unlikely you'll invite people around to see your brand new bathroom area, at least compared to a renovated kitchen), many place restroom rejuvenation at the bottom of their priority list.
But if you're renovating your household, we'd like to make a case for bathroom renovation. We can do that by showcasing a little transparency about the cost of a bathroom renovation, allowing you to get that forward planning foothold with confidence.
Let's explore this, below:
How much does a Bathroom Renovation cost in Adelaide?
Of course, each contractor will provide their own quote to the specified standard of the job you require. With that in mind, we've provided some of the most common estimates below:
| | |
| --- | --- |
| Renovation Type | Price Estimate |
| Basic renovation/installation | $5,000 – $15,000 |
| Full remodelling and renovation | $15,000 – $25,000 |
| Ground up renovation including intensive plumbing and wiring | $25,000 – $40,000 |
What determines the cost of a bathroom renovation?
The first step is to speak to a trusted contractor that can promise you a renovation made easy. They will usually break down their quote via the following metrics:
— Size of the bathroom
A larger bathroom may require more wiring, more plumbing flexibility, and the means by which to tile, resurface, and fill the room with functional, well-measured lighting systems. 
The painting and decorating approach that will take shape after all of the utilities are in will take longer in larger bathrooms. However, larger doesn't always mean more expensive, as even an en-suite furnished with the best of materials could be costlier than a large, minimal bathroom space. 
— Extent of the renovations required
Do you wish for the room to be torn down to its basic elements and constructed anew, with renewed plumbing to add a bidet or another extra feature? Or are you simply looking to replace the shower unit and sinks? Depending on how fundamental your renovation effort will be – your contractor will need to dedicate man-hours, materials, and even learn the fundamental structure of your plumbing or wiring before getting started. This all affects the overall quote.
— Materials, fittings and fixtures
Materials can be sourced for you via the contractor, or you may do so yourself. Of course, the standard of the materials and fittings provided can differ in quality and robustness, scaling your final quote respectively.
— Trades
May your contractor need to bring in an electrician to rewire the bathroom before the main renovation work begins? As you can see, contractors have a wide skill set and may be able to provide them all, but may also need to bring in third-party services for niche requests. This can be fully negotiated and cost as part of the contract in advance.
To conclude, no one can tell you the exact cost of your final bathroom renovation until you speak to the best contractor for your needs, but with this advice, we hope you can get a basic idea of the kind of budget you should plan for.
What is the Price of a Bathroom Renovation?
was last modified:
October 27th, 2022
by