Sell A Home Fast With These Proven Tips
Selling a property can bring a lot of stress, especially if you are doing it for the first time. You can find a real estate agent to help you with the process, but you can also contribute to making the deal.
To make the selling process quick, you have to be a committed seller that doesn't just sit back and wait for buyers to come. Make sure your property stands out from its competition and show its potential with these real and tested tips.
Clean Out
Buyers don't want to find a property with plenty of clutter or in a state of disarray. If you want to sell your house fast, clear out and remove all unnecessary items. Making your place tidy will highlight the flow and area of your home.
Clear everything out starting from your countertops, to fireplace mantels, basement, attic, pantries, and racks. It's also important to keep shelves, closets, and cabinets empty so you can show how much space and storage area you have for the buyer.
If you can, you should also remove any personal items. You want your buyer to envision their lives in your home, and they may find it difficult if you have personal details lying around. Make your property a blank canvas where they can see themselves living there.
Fix and Repair
Several agents are selling a house as is because it saves them from any renovation costs. However, there are also non-negotiable areas that you need to fix when selling a home.
Buyers usually consider minor issues like peeling paints, floor and carpet stains, and broken lights. However, significant problems like molds and termite infestation should be addressed because it can affect a buyer's decision whether to buy the property or not.
If your house needs more work, learn these effective strategies to sell your home with repairs. Selling an 'upper-fixer' property can be easy with enough research.
Be Honest and Upfront
Avoid over exaggerating and carefully choose words that best represent your home, especially when listing the property. You don't want to give unnecessary expectations to the buyer.
There's nothing worse with buyers who get excited online, only to get disappointed when seeing the property. Being honest can also prevent you from wasting time with a buyer that has wrong expectations with your property.
Highlight your property's strengths, but be upfront with the flaws. Being honest with your listing will give the impression that you are a good seller, this will make every buyer want to deal with you.
Hire A Professional Photographer
Get a professional photographer when taking your real estate photos. These photos are the very first thing a buyer will see of your home. It will dictate whether they want to schedule a showing or not. It's best to make these photos count.
Your photos should highlight the best details of your home. It should also look inviting, spacious, and warm. It's also best to make sure that photos are in good quality, clear, and crisps.
Schedule your shoot on a sunny day so that natural light gets to your home. Stage important areas and clear any eyes sore. You should also make sure that the photographer takes shots from different angles and highlights the details.
Stage your home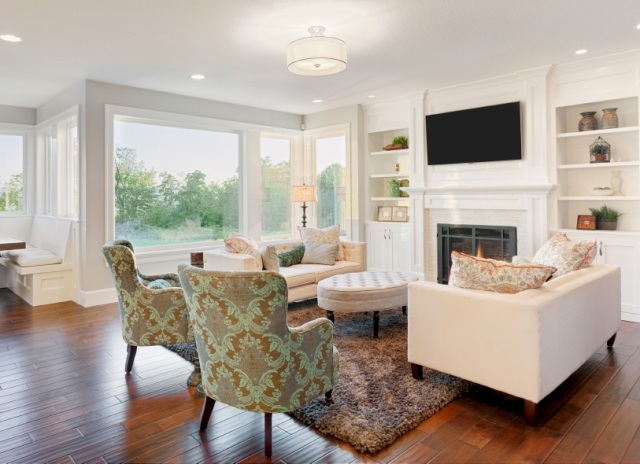 You should also decorate your home in a way that accentuates its best assets. Aside from cleaning and fixing your home, you should also stage the space to make it more appealing.
Don't hesitate to rearrange or remove furniture to find the perfect balance between spaces. You can also go for an all-white theme when decorating as it looks classic and clean.
Make your house more inviting by opening the windows and adding some finishing touches like a vase of fresh flowers on countertops, a bowl of fruit on the kitchen counter, and folded towels on the bathroom.
Be accommodating
A good seller should accommodate every buyer. Try to accept every showing request, and if anything goes out of the plan, reschedule with what's ideal with the buyer.
During the showing, you can also make buyers feel welcome by getting fresh cookies or cupcakes and bottles of water. Being hospitable gives a positive impression and makes you unforgettable for the buyers.
Ask for feedback
It is essential to know what you did right or wrong during the process, so try to contact every buyer's agent and ask to give feedback on the property.
Use the feedback to adjust and improve your property moving forward. These opinions are your key to making your house sell faster the next time. Any negative feedback is just an opportunity for your property to enhance.
Takeaway
Selling a house can take time, but following these proven tips and knowing which should be fixed and which to leave as is, will ensure that your property will not stay listed for a long time.
You'll be able to let go and get the most income from the property. Who knows, you might even end up with a cash buyer!
Sell A Home Fast With These Proven Tips
was last modified:
April 30th, 2020
by