Creative Scandinavian Home Interior Combined With Plants Decor
AN INTERIOR BETWEEN SCANDINAVIAN AND PLANTS DECOR
Here is an interior that mixes styles between Scandinavian and plants decor. Simplicity, and a few original touches, here are the details that make the difference.
A small home tour with ease today.
I want to present to you a few other styles at the moment, more original and exotic things, but when I come across this kind of inside I crack completely, simply because I think it's an accessible decor to everybody. There is a mixture of furniture of our Swedish home, some trends objects and some most unexpected elements.
There are some pretty rustic elements, such as the office or the credence of the kitchen, but there is very little not to have the impression of a grandmother's apartment, on the contrary it brings relief to this very white interior.
"Moment of madness" in the kitchen with this loaded but so pretty tapestry, they had to dare, and they did it well. The rest of the room is quite simple, and the graphic chandelier comes to modernize everything.
The room is in the same tones, navigating between cocooning spirit, modernity and old. Hyper simple furniture (like the dresser) and the dark wooden desk, and a graphic rug.
Again and always lots of greenery and flowers, it is so important. It really makes a big difference, everything becomes more warm and alive.
The secret is to realize interiors that look like us, and not to copy the pages of magazines. Mixing of Ikea, family furniture, trends elements, that is what everyone can do, and it's great.
The object to remember: The little rattan armchair. We will tend to put it outside, but it goes very well in a living room or bedroom.
The idea not to forget: Simple furniture with complicated names go very well with antique furniture.
I am on my way to go and buy flowers.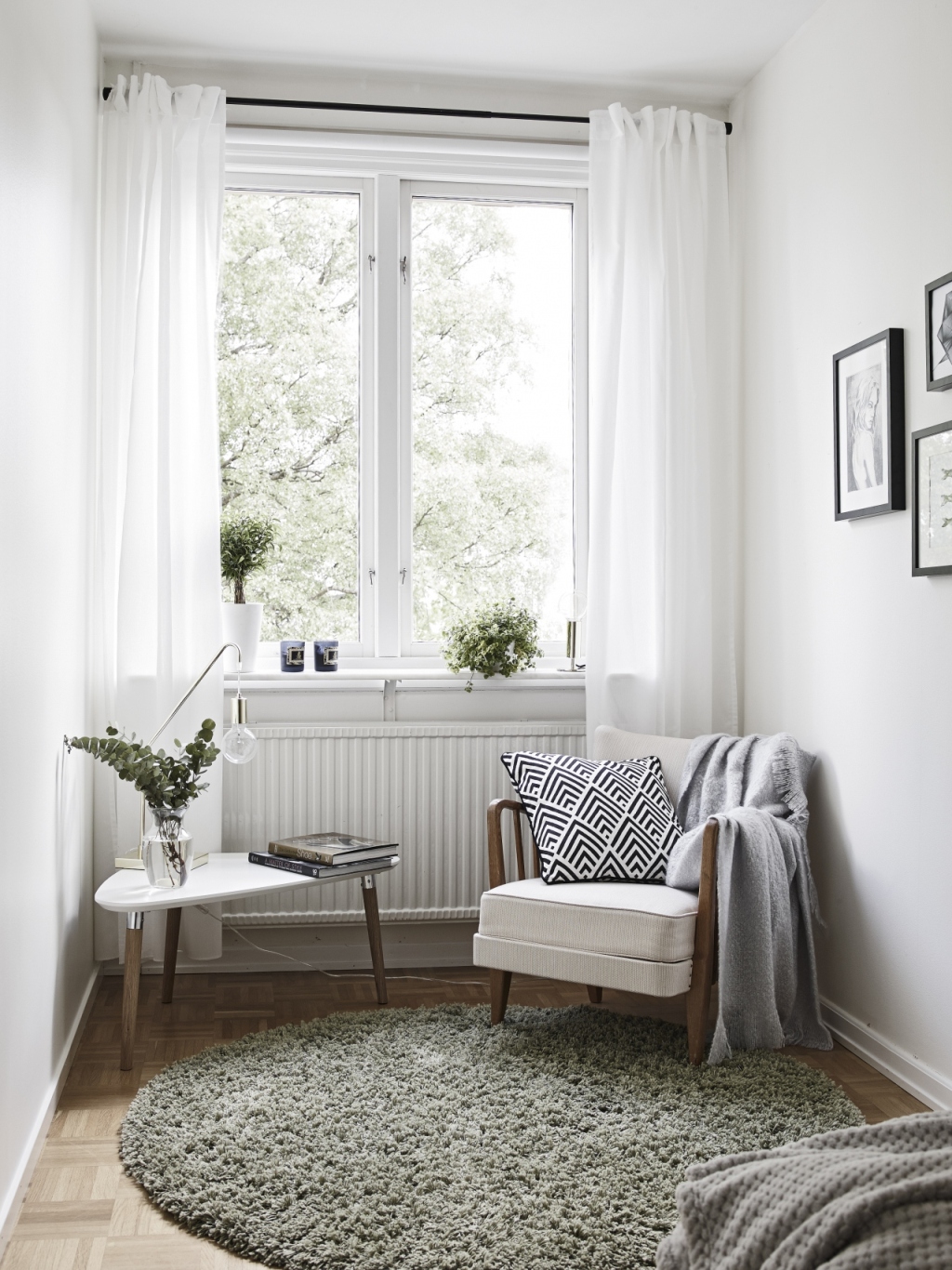 Creative Scandinavian Home Interior Combined With Plants Decor
was last modified:
May 10th, 2016
by