How to Choose the Best Freestanding Bath for Your Bathroom
Best Freestanding Bath
If you've decided that a freestanding bath is what's missing in your bathroom – great! A freestanding bath will add a touch of luxury as well as provide a pleasing aesthetic impression for anyone using the bathroom. But apart from the style of bath and its size, there are some other considerations you need to take into account before making your final choice.
Here are some important points to bear in mind to make sure you get the best Freestanding Bath for your needs, and your bathroom.
Quality
A bath is a major fixture, and its placement and installation might govern the overall design layout of your bathroom, so it's well worth taking some time to consider quality. If you're going to be tiling and setting the bath on a pedestal or plinth or rerouting water and drainage in order to install it, it's not something you want to be redoing in a few years because you opted for an inferior quality of bath just to save a few pounds.
Quality counts and adding a high quality freestanding bath to your home will add to your home's value too – so opt for the best quality product within your budget; don't be tempted to skimp. If necessary, shop online to pick up high quality end-of-line products to get more for your money – it's worth waiting a while to snap up a high quality tub within your budget rather than opt for a cheaper option just to avoid waiting.
Warranty
Because the installation of a freestanding bath is a major fixture and expense, if anything does go wrong in the future you want to know that you have a cast iron warranty you can depend on. Stick to big name brands from manufacturers who can fully back their products and provide a comprehensive warranty covering any problems which might occur with the product.
Additional features
If the idea of a freestanding bath is appealing to you – then don't overlook some of the superb optional features which can be added, at little extra cost, and provide major enhancements in terms of bathing experience.
You might like to consider, for example:
Hydro massage jets: water is sucked into a pump which then expels it back into the bathtub, providing a massaging effect.
Air massage jets: air is blown into the bathwater by a pump, resulting in the water being agitated by the moving air.
Hydro therapy is a well documented and proven therapeutic method of rejuvenating tired muscles and joints, so incorporating a hydro massaging system in your freestanding bath can provide you with not only a relaxing bathing experience but also a super healthy and invigorating massage at the same time.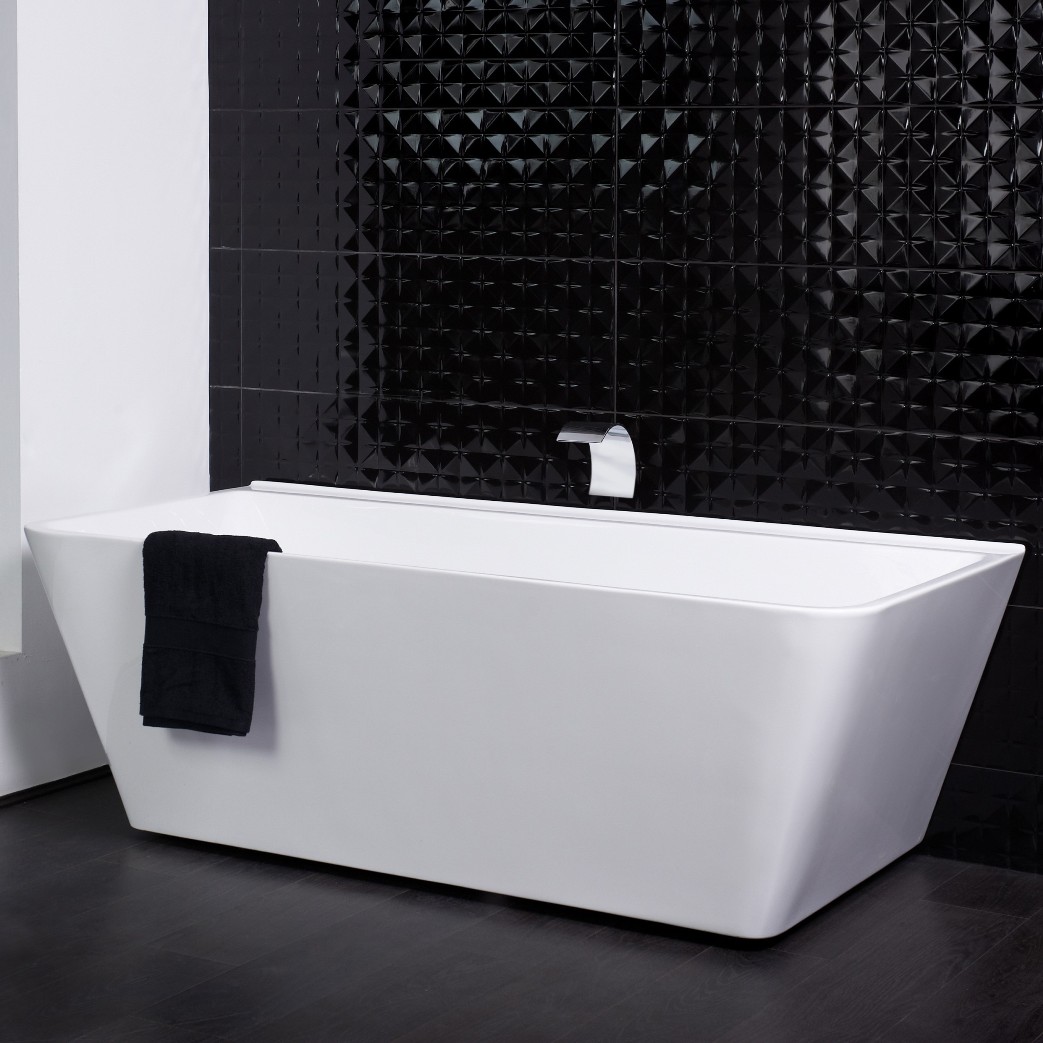 How to Choose the Best Freestanding Bath for Your Bathroom
was last modified:
July 1st, 2018
by