A dream kitchen design means something different to every person. You may be longing for a welcoming kitchen space that truly represents the heart of the home, where family and friends can come together to interact, socialise and share their news over a cup of coffee or a hearty, home cooked meal. You may be hankering after the most on-trend dream kitchen design, the latest technology and snazziest gadgets. Or you may be looking forward to an opulent yet utterly practical space where everything you need is to hand. Perhaps what you're really after is a combination of all of the above?
If you have the opportunity to design the kitchen you've always wanted, it's time to put your thinking cap on and get some clarity on the following 5 tips in a bit more detail before you open your wallet. Don't miss to check our previous post about 5 Latest Kitchen Trends.
1. Acknowledge Your Personal Cooking Style
Do you like to bake or are you a stir-fry fan? Do you cook elaborate meals or prefer microwave convenience? Do you batch cook and freeze? Are you a coffee connoisseur? The sorts of dishes you prepare in your kitchen will have a huge influence on the type of layout, position of worktop and choice of appliances you choose. Think about how you would use your new kitchen and use these insights to customize the design to suit your lifestyle.
2. Use Your Kitchen As a Social Space
Do you regularly have family meals or friends over for dinner? If you have a separate dining room, how often do you actually use it for dining? It may be worth thinking about combining your cooking and dining areas into one unified, flexible space. Wouldn't' it be nice to be able to chat (or keep an eye on the kids!) while you prepare lunch or dinner rather than being stuck in a separate room, missing out on social interaction? Now is your chance to make it happen.
3. Future Proof Your Kitchen
Would you like to be able to charge your mobile phone, tablet or MP3 player from your kitchen worktop? Perhaps operate your oven, hob, central heating or washing machine remotely via a smartphone app or text message? Smart homes are not only coming, they've arrived! When you're planning your new kitchen, think ahead and be flexible so that the design can take full advantage of the benefits offered by new technology.
Image Source By Humphrey Munson
4. Think Long Term Investment
Whether you own a bijou city apartment or a rambling country house, kitchens are a major expense for any household and should give you many years of pleasure. Unless you're routinely able to adapt your kitchen to the ever-changing trends of fashion, it's best to go for a beautiful timeless design that won't date quickly such as granite worktops. We recommend to get your kitchen worktop here. Look out for quality craftsmanship and attention to detail in the manufacturing and finishing process to maximize your investment.
5. Ask For Professional Assistance
Not everyone can visualize easily how a new kitchen design will look once everything is installed in the chosen space. That said, it is crucial for you to be happy with the new design before you make the commitment. This is where the services of an experienced professional kitchen designer can really add value. They will have amassed a wealth of knowledge of everything to do with kitchens: furniture design, layouts, appliances, lighting, worktops, tiles and flooring. Not only can a kitchen designer suggest a variety of designs for you to consider (using 3D computer drawings to help visualize the end result), they can advise on a host of practical and logistical issues too. Select a reputable kitchen designer and work in partnership with them, so that the end result is as dreamy as you imagined it to be.
Image Source By Benson Stone
Dream Kitchen Design Pictures
Image Source By Guttfield Architecture
Image Source By Boston Remodel
Image Source By First Impressions Kitchens
Image Source By Kitchen Studio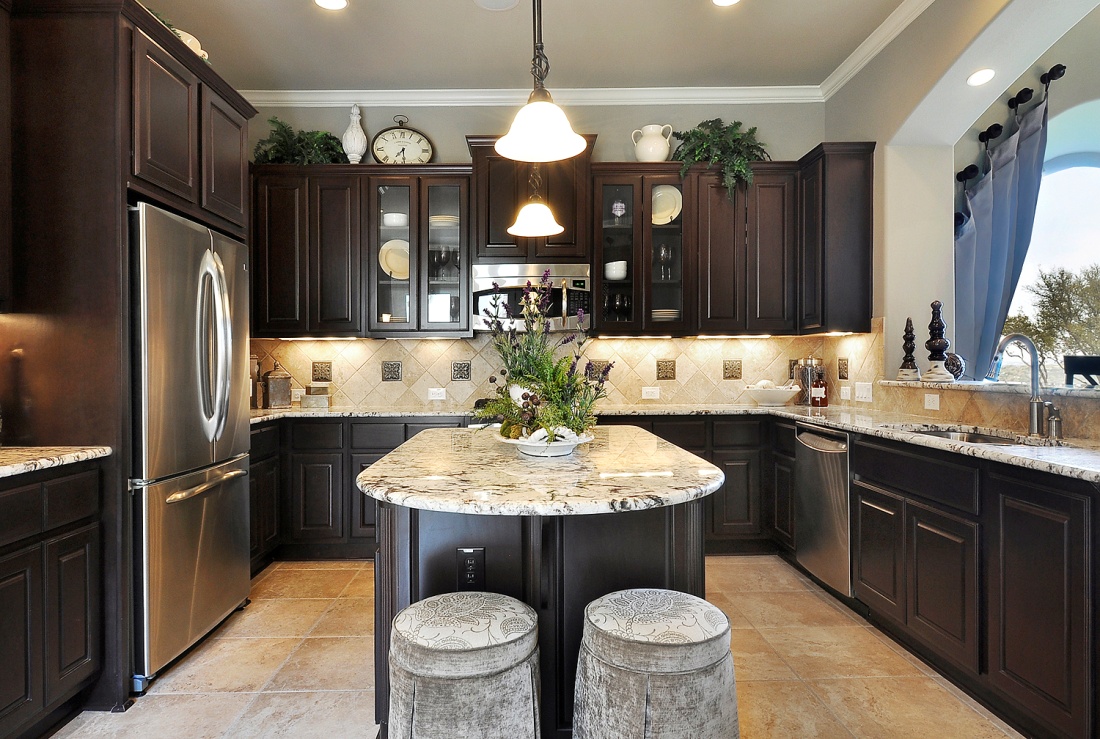 Above All 3 Image Source By Google
For the information in this article, luxury, bespoke kitchen designers Middleton Bespoke were consulted.
5 Top Tips For Completely Beautiful Dream Kitchen Design
was last modified:
August 11th, 2020
by