How to Organize Small Closets for Max Efficiency
For an organized person, a small closet will be enough for the reasonable amount of clothes they have. Otherwise, even the largest closet space won't do for disorderly people. We've got the tips to answer the million dollar question: how to organize small closets for maximum efficiency?
How to Organize Small Closets for Max Efficiency
Ahh, clothes—it's the guilty pleasure of many. Hoarding is sometimes an issue, but it's usually not something an efficient reorganization of your closet won't solve. When renovation isn't an option and a small closet is all that's available, these tips will be applicable to make the most of the space that you have.
Create a Capsule Wardrobe

The concept of a capsule wardrobe is to create a seasonal set of clothes that you take out during its corresponding season, so not all of your clothes will be displayed in your closet at once all year round.
For example, during the summer, remove your heavy winter jackets and coats from your closet, since you won't be needing those for a few months. Instead, fill your closet with crop tops, shorts, sandals, and your favorite bikinis to wear at the beach. As the summer season changes to fall, remove your summer attire to make room for scarves, leggings, and booties.
Take Advantage of the Entire Vertical Space

Shelves, hangers, hooks, stacked drawers. All these make better use of your closet space if you know how to strategically place them. If you're stuck stacking up your clothes in a tall folded pile, you're setting yourself up for a huge mess in the future. Alternate these methods for storing clothes, shoes, and jewelry so you can maximize that wall space inside your closet.
Stagger Hanging Rods

Staggering hanging rods is just installing them on different levels or at different heights. This maximizes your space more efficiently because your clothes most likely have various lengths. Keeping those with a similar length together will make your closet look more coherent.
Use the Floor Space
Don't forget about the floor space! When you have racks and shelves hanging above the ground for clothes, below it can be the perfect spot for shoes. Getting a layered shoe rack can further double the space that you can use and the shoes that you can put in there.
Keep Small Bags Inside Bigger Bags

Take away those crumpled up papers inside your bags and replace them with smaller purses and pouches. Do this until nothing else fits inside the smallest bag. This will maintain the shape of your bags and save space at the same time.
Use Baskets and Boxes to Divide Clothes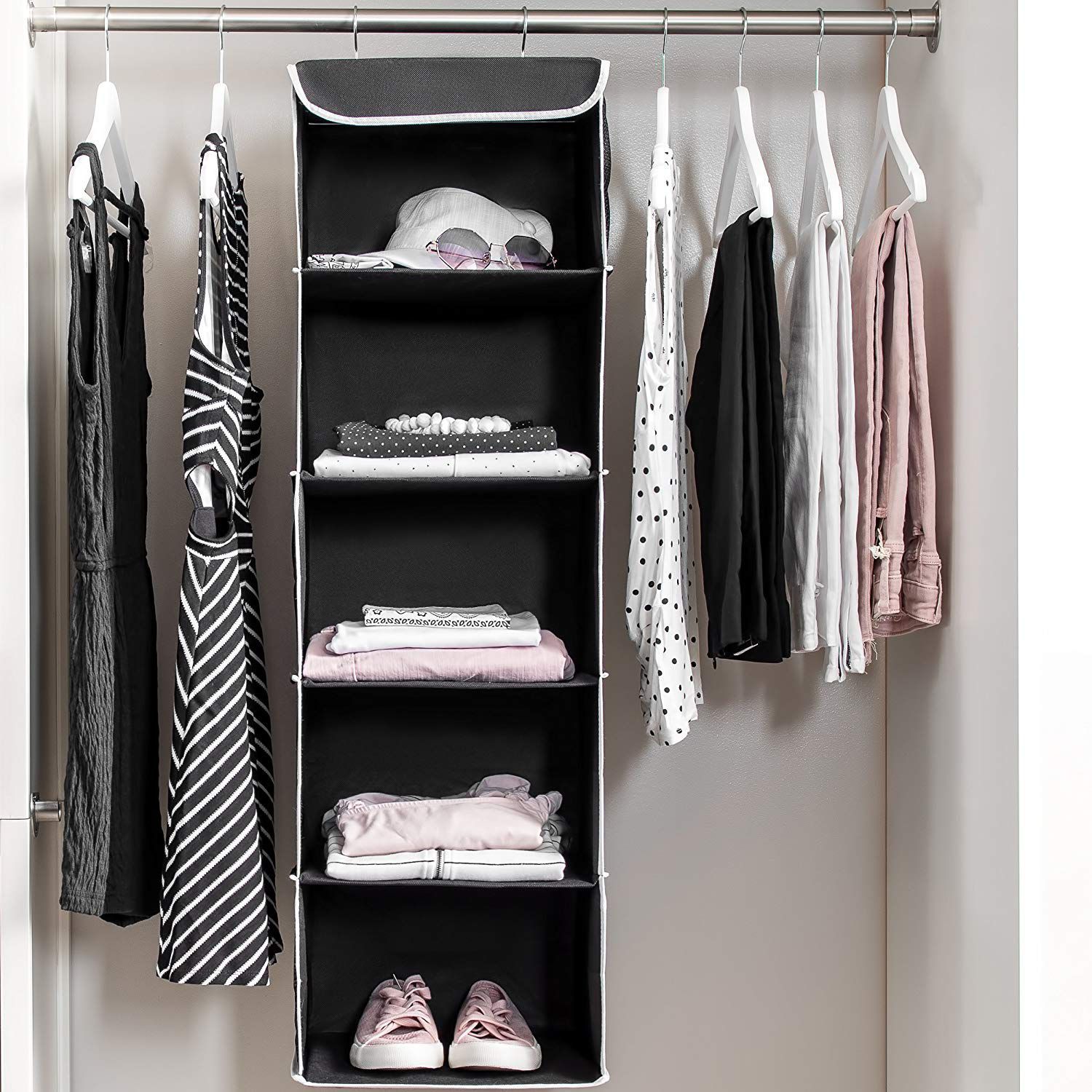 Do you ever wonder why packing cubes are such effective methods for packing light when traveling? Packing cubes are such a space-saver for your luggage. The same thing applies to boxes and baskets in your closet. It will be easier to fit as much clothing as you can in that space, and it will look more organized than just putting clothes directly on your shelves or drawers.
Conclusion
You might think having a small closet will restrict your shopping sprees, but smart organization is all you'll really need to open up more space. These tips will allow you at least a few new additions every once in a while. If nothing else, it will also cut down your prep time in the morning when your small closet space is organized to have everything you need for the time being are on display. So, what are packing cubes? Packing cubes are small lightweight containers that help you to organize and compress your clothes and other belongings when you're traveling or packing for a trip.
How to Organize Small Closets for Max Efficiency
was last modified:
March 22nd, 2023
by