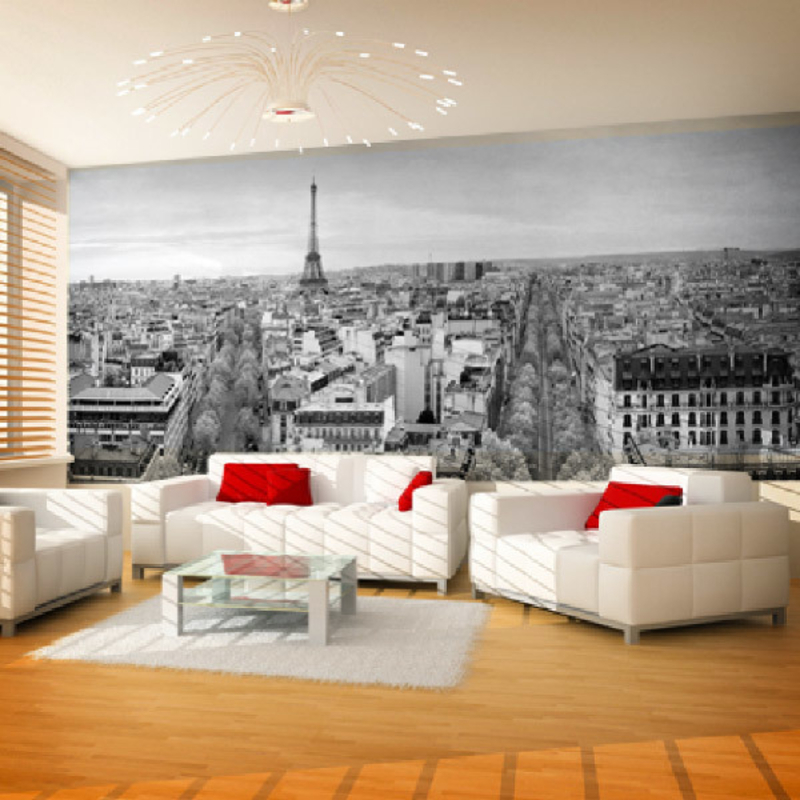 Decorate your walls with wall stickers
Wall stickers are something that goes under appreciated when designing a room. Their versatility comes from the speed in which they can be applied and removed, the variety of designs, and their cost-effectiveness. There are a number of ways we can use wall stickers – here are the top 4!
Mural wallpaper
Mural wallpapers are essentially pieces of art that reside across an entire wall. Of course, this is impractical to have in a frame or canvas, and thus murals are applied directly onto the wall itself, either with wallpaper, stickers or paint. These wall stickers at muraldecal are a great example of how a variety of features can be created with very inexpensive wall stickers, from a 2 meter Charlie Chaplin to a world map.
Other popular mural designs are trees, perhaps with a space to place picture frames on the branches, or to place in fake windows and doors, with a painting or photo of what lingers behind. This sets a unique dynamic in a room that cannot be achieved with any other material – unless you took the time to hand paint them (which would be awesome).
Kitchen tile stickers
When it comes to tiles, sometimes the shortcut can actually have a better final product than the long-route. In this case, placing stickers over tiles is faster, cheaper, and can produce incredibly versatile results compared to a tile's ingrained design.
Some popular ideas in the kitchen are mandalas designs, often in black and white or even orange and tellows, along with single coloured tiles, with a checkered pattern. The benefit of the stickers is also that they can be applied where tiles perhaps could not, like on the front door of a kitchen cupboard.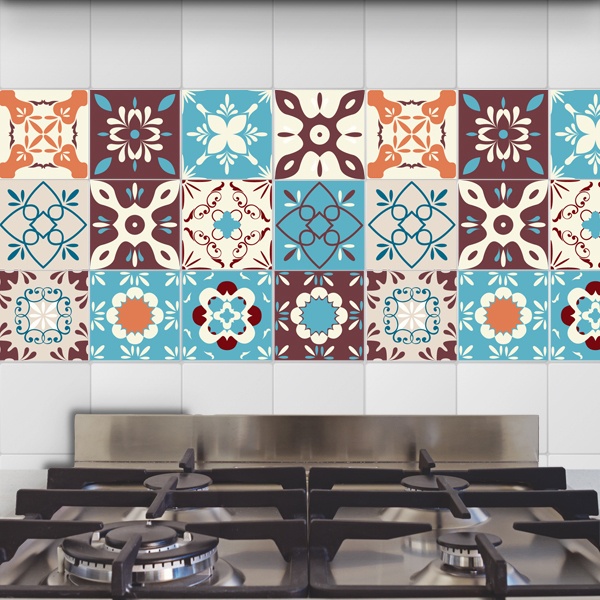 Wall stickers for kids
Of course, wall stickers (before they become more sophisticated) were always most popular in the bedroom of a child. This is for obvious reasons, that you cannot achieve the crazy designs any other way. Spiderman breaking through your bedroom wall, or the personalised name of the child? Good luck finding a wallpaper of those.
The designs are endless, wall stickers for kids with famous toy characters, disney settings and superheroes all being available on the market. These are what really brings the bedroom to life as a youth, and what makes it feel theirs.
Wall art stickers
A bit like murals, you can place moments of art on any space in the house. Some wall sticker sellers will even let you design your own – perhaps a quote of your choice – and print it. This can be a good way to avoid the "Live, Laugh, Love" poems that you see everywhere, and instead create a print from your own personal favourite. This is a bit like getting a tattoo for your house that you handpicked yourself, only it's very quick and easy to remove and replace. This would be popular for those finding inspiration at somewhere like the Royal College of Art, and applying it in their own home.
Wall stickers are a great way to bring a home to life and spark some art in the spaces that are in need of it, all whilst being reasonably priced and easy to apply.
Decorate your walls with wall stickers
was last modified:
January 13th, 2021
by