Decorate & Design Ideas For Kids Room
The kids room has grown quite stale and has a bad need for a change. You should provide that change to keep the kid happy, and keep its imagination running. It is hard, however, to decide what the best design of a room that will probably contain mostly chaos is. You should abstract yourself from that way of thinking – all you need is to create an environment where your kid's imagination will flow freely, and you will work on its creativity, and all the while making it a comfortable place to be in. Here we share some pictures & ideas you can implement.
Kids Room Decorations
Featured & Above Image Source By
Little Liberty
Before you start anything, you should consider repainting the room. Your kid is probably an energetic and lively one, so you can put some vibrant colours in the room, along with different patterns – those are always good when trying to stimulate imagination as the child will see images in the patterns and draw them.
Image Source By Leivars
After repainting, clean up the place. Make sure everything is spotless and ready for the new changes – it probably won't stay spotless for long, but there should be a fresh start, and you should have a clean room for the kid. Do some extensive carpet cleaning as the floor will most probably be your kid's play space. Do as fine a job as you would do when house cleaning, and you should even do it regularly – don't let the kid play in the dirt. If you cannot be bothered with all this, hire a cleaning service – tenancycleaning.org to do it for you – the kids room's cleanliness is of utmost priority.
Image Source By Jute Home
Image Source By Houzz
Now comes time for designing and decorating. Think about what the room is missing and what it could use. How about a desk to try and work on your child's desire to play on the floor. Even if it does not use it in the beginning, just keep it there as an option – maybe one day it will replace the toys on the floor with some paper on the desk, even if it will be just for drawing. One step at a time.
Image Source By Fiorella Design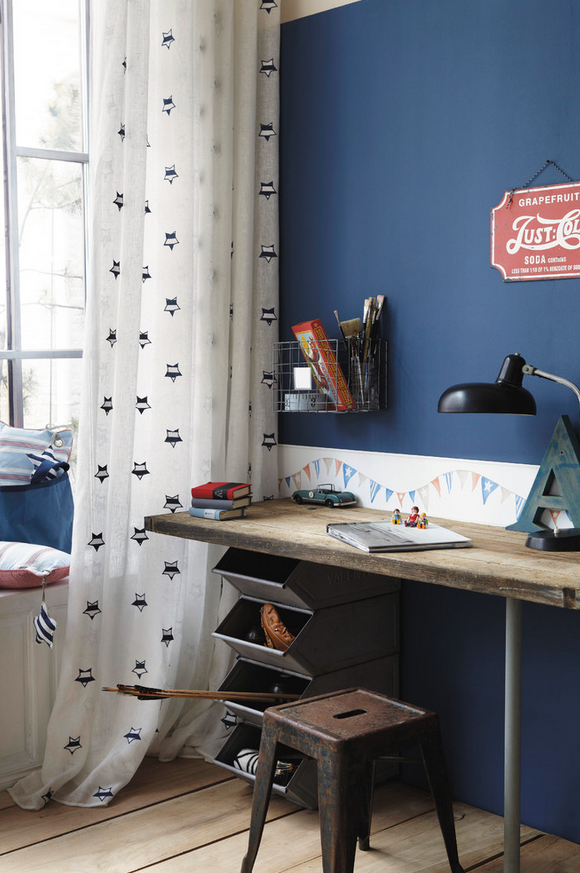 Image Source By Tasarim Perde
Separate the room into zones. Have a playing zone where all the toys are gathered, a sleeping zone with the bed, a "study" zone where you can position the desk, along with paper and crayons. Put a dresser somewhere inside to have the kid pick its own clothes. Think about adding a TV and a game console or a laptop when it gets old enough.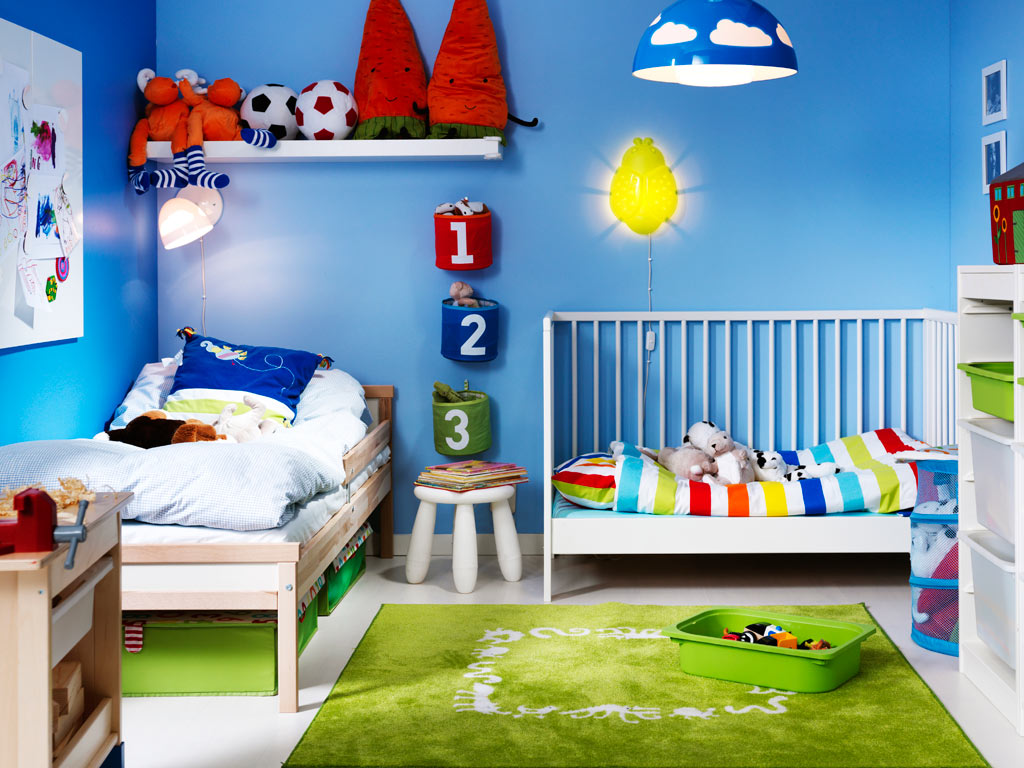 Above 4 Image Source By Google Image
Also, you should consult your kid for everything you do. You shouldn't make a room that the kid will hate when it sees it. Let it choose the colour if you will repaint it, let it choose the "zones", ask it what else it would want. After all, the kid is the one that will live the room, and it should have a say in all this. After reaching a consensus, star cleaning up and setting up the new and improved look of the kids room. Here we also share how parents convert their children's old rooms into stockrooms when they outgrow them. Mums and Dads run out of novel ideas on how they could transform these rooms into something new.
Decorate & Design Ideas For Kids Room
was last modified:
September 14th, 2020
by