The house of interior designer Rose Uniacke is a perfect mix between the classic English comfort and the minimalist rigor, with a decoration at the same time contemporary and timeless.
19th century classic & minimalist interior design house in London was originally the workshop of a painter, his gallery but also his private residence. In the years which followed, it was gradually transformed into a smaller house and four apartments. Rose undertook a complete renovation of the property and transformed it again into a family house: a single housing with an inner courtyard, a cinema, a wine cellar, a spa and a swimming pool. Important works of restoration were necessary, we suspect it. The Stuccos and mouldings were carefully restored by qualified craftsmen, by using traditional techniques.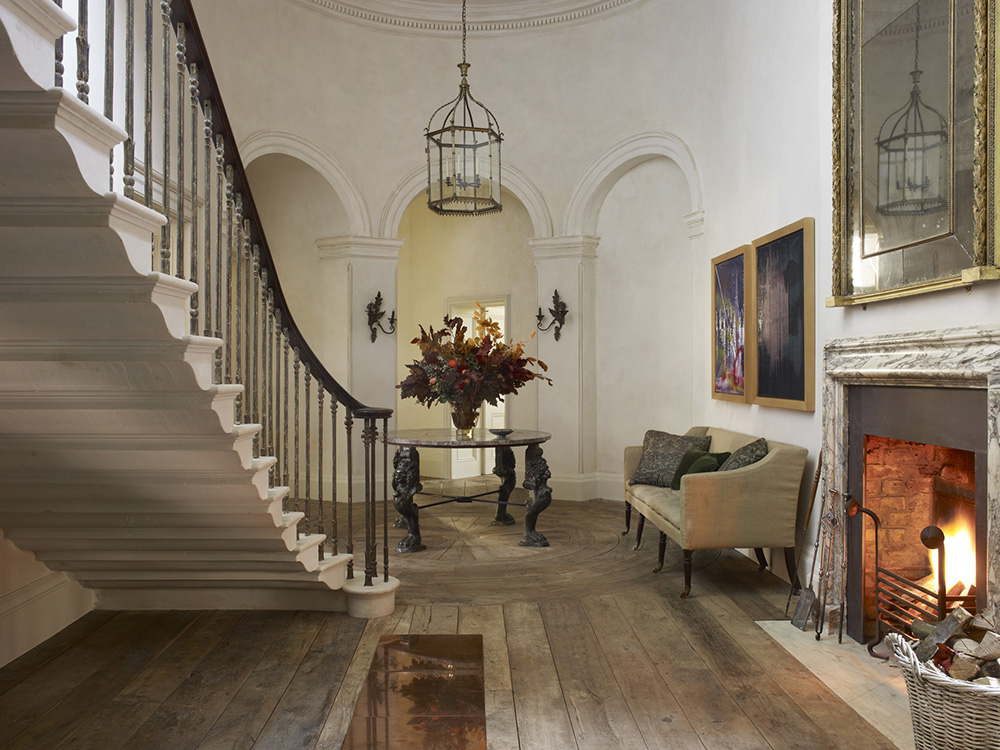 A sober and subtle coloured palette, natural materials such as marble, paving stones of limestone and untreated wooden floors, give the home a warm atmosphere and a lot of serenity.
The height under the ceiling is so impressive that this kitchen seems to be the one of a castle, don't you agree?
I love this bathroom! With the winter garden, it is my favorite part of the house!
Here is winter garden. How I would like to have a place as that one! Did you see the frame of the roof?
Here is the hostess, an interior designer and an instigator of the renovation work of this place. She completely did everything in the mind of her house I think:)
Classic & Minimalist Interior Design Home Of Rose Uniacke
was last modified:
January 18th, 2017
by