Christmas Decoration Ideas
Christmas Decoration Ideas – To Make Christmas Unforgettable
We usually think of Christmas when the "BER" months start, that is from September. But in truth, you can start considering your next Christmas decoration ideas immediately after you have taken down your current Christmas tree. The considerations would be color and types of decors. How do you want your house to look like next Christmas?
If you will buy your decorations, you may want to look into christmas stores in texas, where you can roam through the largest Christmas store in the world and purchase some of the most beautiful decor on the market.
But if you will be a DIY person, you can start creating your decors. If they will be too intricate, you will need time so better start now.
Splendour Of Aqua Blue & White
You want something cool and not ordinary Christmas decoration ideas. So, you will deviate from the red, green and gold colors but it is best to retain white. What about going for the blue shade – aqua blue? Aqua is the color of high ideals and it is from the "blue color" family. This color is for "Virgin Mary", one of the most important Christmas personalities and it is but fitting to honor her for giving us the "Blessed Babe". Going with the white and aqua color is touch of silver. Have candles, balls, angles and blue poinsettias. The overall effect will be calming.
Look around & think of your Christmas decoration ideas. They will still be the same decors but in a different aqua color; it will look astounding and new look.
Colour
White Christmas Decoration Ideas
White is an amazing color as it's snow color. Vintage and white together make a perfect variant for Christmas décor. Decorate your tree, mantel and window with white snowflakes, ornaments and white painted pine cones. White tablecloths, napkins, stars, candles and vintage details will help you to create the atmosphere.
Source
View More on Realsimple | Pinterest | Countryliving | Houzz | Thewowstyle
Red And White Christmas Decoration Ideas
Gorgeous red and white Christmas ideas for your holiday celebration!
Source
View More on Bhg | Georgicapond | Homelife
Blue and White Christmas Decoration Ideas
Using a blue and white scheme with subtle touches of sparkling silvers pays homage to the winter season while keeping the house super chic and romantic.
Source
View More on Countryliving
Black and White Christmas Decoration Ideas
Black and White Christmas decoration is most stylish and happing thing you can do this Christmas to impress your guests,
Source
View More on Hgtv | Houzz | Homesessive | Digsdigs | Founterior
Gold Christmas Decoration Ideas
Do you dig gold Christmas decor ideas or are you going a totally different route?
Source
View More on Pinterest | Hometalk
Pink Christmas Decorations Ideas
Think pink when planning Christmas decorations that are fresh, pretty, and easy to pull together.
Source
White And Silver Christmas Decoration Ideas
If you like fantastic, fairytale-like time of winter and snow, be original and create a white fairytale at home, decorate it in white and silver for Christmas.
Source
View More : 54 Colorful Christmas Inspiring Decor Ideas
Christmas Tree Decorations Ideas
During the holiday season, the Christmas tree is the centerpiece of your home. Trim your tree with these inspirational decorating ideas.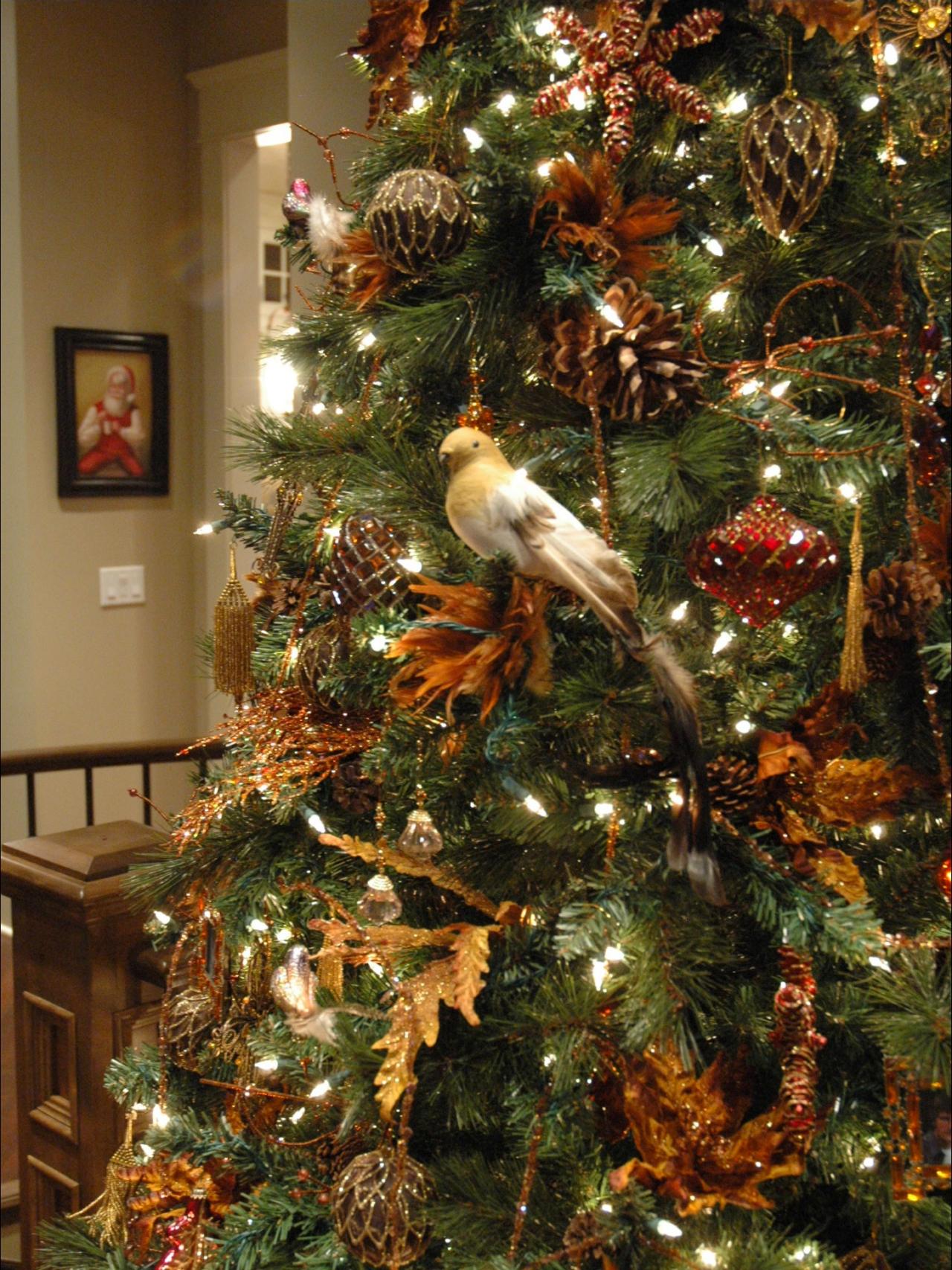 Source
View More on Marthastewart | Wikihow | Woohome | Southernliving | Countryliving | Thewowstyle
Source
View More on Techtimes | Popsugar | Topdreamer | Pinterest
DIY Christmas Decorations Ideas
Being a DIY Christmas decor creator, you can begin making poinsettias in aqua color. You can use satin, nylon or some soft and thin fabrics. Start collecting some small bottles of different shapes. You can add glitters, ribbons, beads in aqua color and have these as your Xmas tree ornaments. Can you imagine how you can transform the bottles into angels? Bigger glass bottles can be transformed into ceiling decorations, much like chandeliers. Hang them over your dining table.
Here are more Christmas decoration ideas in aqua. Santa does not have to be dressed in red all the time; as long as you retain the chubby cheeks, big belly and long white beard, it will always be Santa Claus. And don't' forget dressing the Virgin Mary in shinny blue gown with Baby Jesus wrapped in aqua cloth.
Source
View More on Woohome | Thewowstyle | Buzzfeed
For Kids Christmas Decoration Ideas
Why don`t you let your kids express their creativity and allow them to make amazing Christmas decorations that will be the hallmark for this holiday?
Source
View More on Hgtv | Woohome | Marthastewart | Parenting | Parentmap
Rustic Christmas Decorating Ideas
Adding a rustic touch to your Christmas decor can create a warm and inviting holiday retreat. Rustic accents can easily be incorporated by adding natural accents, such as filling a hurricane or glass bowl mixed with seasonal fruits and greens, mixed nuts, pine cones and Christmas ornaments.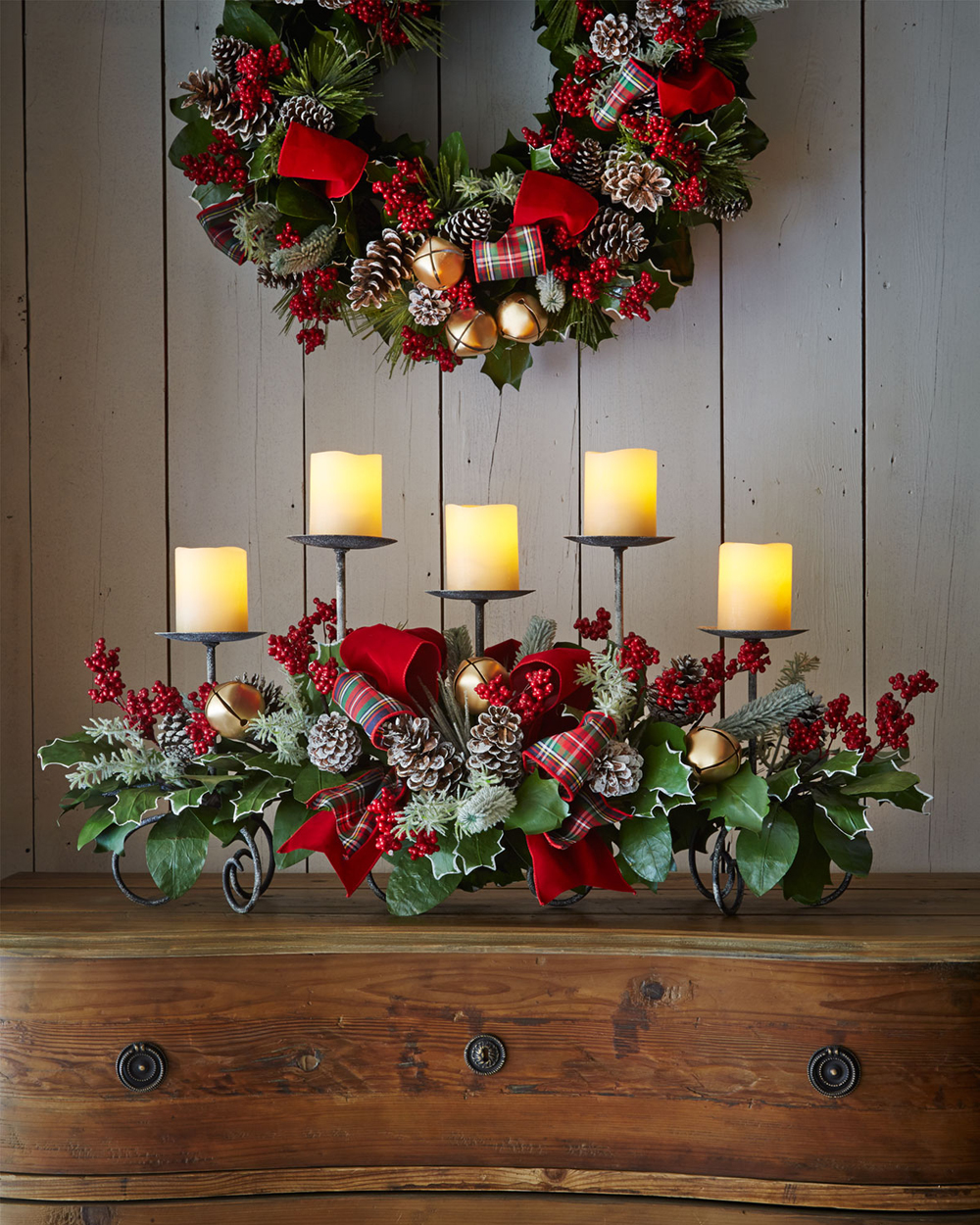 Source
View More on Pinterest | Architectureartdesigns | Digsdigs | Onekindesign
OutDoor Christmas Decorating Ideas
Cool ideas of Christmas porch decorations to help you get inspired.
Source
View More on Styleestate | Realsimple | Houzz | Thewowstyle
Easy Christmas Decoration Ideas
Some simple and easy holiday decor to add festive touches of cheer to your home this season.
Source
View More on Midwestliving | Bystephanielynn | Apartmenttherapy | Thewowstyle
Vintage Christmas Decoration Ideas
Bring cheer to your house this holiday season with vintage decorating ideas.
Source
View More on Pinterest | Thegoldensycamore | Findinghomeonline | Housebeautiful
Christmas Bedroom Decorations Ideas
Bedrooms shouldn't be forgotten! To feel the Christmas spirit from the moment of waking up, you need to decorate your bedroom.
Source
View More on Residencestyle | Onekindesign | Houzz
Light in Bedroom Christmas Decoration Ideas
When it comes to Christmas decorating ideas, the consumer is awash in choices every year – mini Christmas lights, purple, red, blue or green LED Christmas lights, candle lights, old-fashioned Christmas tree lights with torpedo-shaped bulbs, LED Christmas light nets – the options are endless. You can get these from places like https://www.christmaselves.com.au for fantastic prices.
Source
View More Onekindesign | Examiner
Christmas Decoration With Stars
Stars are one of symbols of Christmas and are very hot for holiday décor. There are so many ideas of using them for Christmas! Take different ornaments of various materials – of buttons, felt, twigs, bells, sweets, wood, even cookie stars. Decorate your windows, stairs, walls and mantel, add stars to the centerpiece and enjoy your winter holidays!
Source
View More on Pinterest | Houzz
Mason Jars Christmas Decoration Ideas
We all have mason jar at home, that are just siting there, and we don't use them. Be creative, take some mason jars and every Christmas decorations that you can find, you can use everything, from glitter, paint, ribbon, candle, snow spray, pine cones.
Source
View More on Pinterest | Amybayliss
Christmas Mantel Decoration Ideas
Transform your mantel into a focal point using our ideas for easy Christmas decorating. Decorate your mantel with ornaments, evergreens, pine cones, holiday figures, stockings and more.
Source
View More on Hgtv | Houzz | Bhg | Styleestate
Christmas Living Room Decorations Ideas
Christmas Living Room Decorations is something that will definitely get you in the Christmas spirit.
Source
View More on Designrulz | Freshome | Diyncrafts
Staircase Christmas Decoration Ideas
Choose decorations according to your style and colors: for the rustic style add burlap, for romantic style attach some bows and ball ornaments to the rails. Pine cones, garlands and different paper decorations are suitable for any stairs.
Source
View More on Digsdigs | Decoist
Christmas Window Decoration Ideas
Decorate the windows in your home for Christmas. There are so many ideas and styles to choose ! Lights are a very cool and kid of romantic idea – it's suitable for every window and great even after the holidays.
Source
View More on Bhg | Lushome | Diy-enthusiasts
Christmas Wall Art Decoration Ideas
If you have start decorated your home for this Christmas, now is time to decorate the walls. It will look amazing with some Christmas decorations. You can make Christmas tree on your wall with branches or string lights.
Source
View More on Pinterest
DIY Christmas Gifts Ideas
There is nothing worse than when someone opens your gift and is all "Oh! You…made this.
Source
View More on Buzzfeed | Woohome | Dodoburd
DIY Christmas Calendars Ideas
Diy calendars you can create just in time to open the very first gift. Out of all possible Christmas decorations, Diy calendars definitely packs the most cuteness potential.
Source
View More on Buzzfeed | Doublethebatch | Marthastewart
DIY Christmas Wreaths Ideas
DIY Christmas wreaths which are easy to make and super creative. A wreath is an assortment of flowers, leaves, fruits, twigs or various materials that are constructed to resemble a ring.
Source
View More on Woohome | Tipjunkie | The36thavenue | Thewowstyle | Stylemotivation
Last Minute Christmas Decorations
A collection of Last Minute DIY Christmas Decorations which will fill your favorite room with holiday cheer.
Source
View More on Bhg | Woohome | Martha Stewart | Buzzfeed
Download Christmas Wallpapers
Source
View More on : Thewowstyle | HDwallpapers | Free Christmas wallpapers | Hongkiat
Christmas Decoration Ideas
was last modified:
December 3rd, 2016
by