The Organic mattress is a type of mattress that in our current climate is becoming increasingly popular among many people. This mattress is a notable buy among many people because of the benefits it can bring. This product is made up of mostly organic materials that are safe and good for your health. You can further enjoy your sleep experience when using this type of mattress. This mattress can offer the same level of support and comfort as the traditional mattress. If you care about the environment, you should consider the switch now! Here are some benefits that you will get by converting your regular mattress to an Organic mattress.
a. Organic mattresses are usually hypoallergenic
When you look at the market, many Organic mattresses are made with the purpose of being hypoallergenic. They can be used to reduce discomfort feeling that sometimes happens with synthetic products around your home. They are commonly made from organic wool or natural Talalay latex. Both materials are resistant to mites, mold, dust, and any other allergens. These organic mattresses are usually able to repel moisture from these mattresses, so they can prevent the growth of mildew and fungus effectively. Wool is proven to be very effective to reduce the number of allergens that can cause sneezing, congestion, and also runny nose.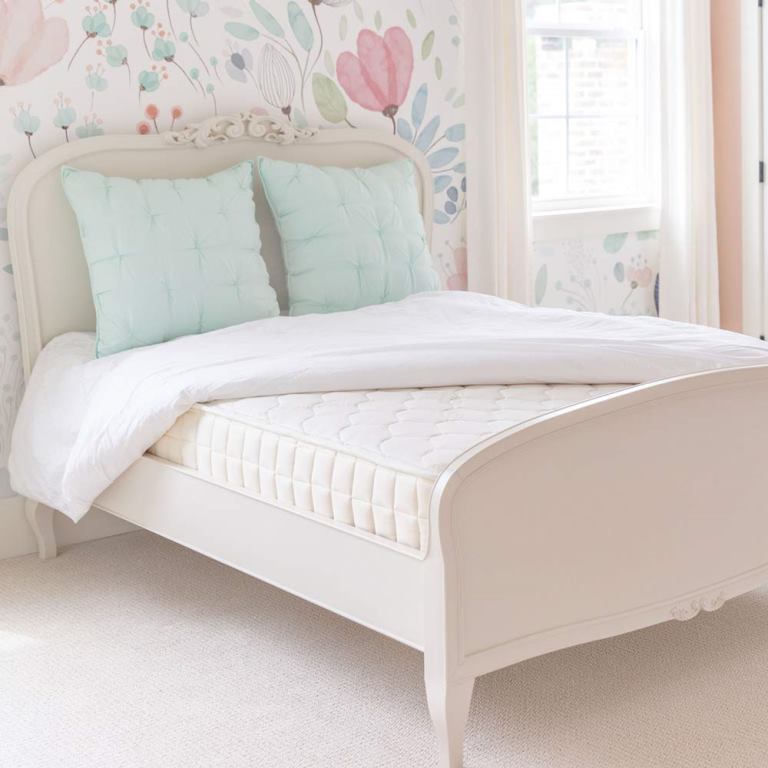 b. Reduce any contacts to the toxins
Many conventional mattresses use a wide range of toxins, especially during the production process, a few examples being, formaldehyde, lead, mercury, lead, volatile organic compounds (VOCs), PBDEs, and also ozone-depleting materials. These chemicals can be dangerous for not only the environment but also for your health. When you sleep on top of this conventional mattress, you risk absorbing some these toxins into your body. Opting for an organic mattress can prevent you from contacting these toxins.
c. Organic mattresses can be naturally fire resistant
Many mattress companies are trying to add fire retardant features to their mattresses. Therefore, they are going to add some chemicals known to be flame-resistant in the mattresses. These chemicals however, can cause a lot of health issues, especially when they contact your skin or breathing system in your body. Organic mattresses tend to be chemical-free. Therefore, they don't use any fire-retardant chemicals that can be dangerous for you and your body. However, these organic mattresses still meet federal safety regulations because of their natural resistance to fire.

d. Organic mattresses can regulate the temperature
Most Organic mattresses are going to use an organic latex as their main material. This material is chosen because of its conscious environmental reasons and it can deliver the best temperature regulation. This organic latex can work perfectly when it is combined with a few other materials, such as bamboo, cotton, wool, etc. Wool can regulate temperature naturally by absorbing moisture on the mattress. When you feel hot, the wool will react to make you remain comfortable and cool. Instead of creating cold and hot spots on the mattress, all the materials in the mattress can create a consistent and comfortable temperature no matter the season.
e. Durable materials
This is another reason why you may want to consider using an organic mattress. This type of mattress is commonly made from natural fibers and natural materials. These materials are very strong, so they will be less likely to break down for any reason. Most traditional mattresses should be replaced every 8 – 10 years, but the organic mattresses can last for up to 20 years! That's a lot of use out of anything let alone a mattress made out of wool. Wool is very well-known for its strong fibers that can resist compression and tearing for a long time. The organic mattress also has easy maintenance procedures, so you can take good care of this product easily.


There are many other benefits that you can get from using an organic mattress. If you want to use the best organic mattress currently on the market for yourself, you can take a look at the Eco-Lux mattress. This Organic mattress is accredited from OEKO-TEX, Certipur-US, and also Bio preferred. These certifications can show the overall features and advantages of this mattress. The Eco-Lux mattress is also protected by its 20-year limited warranty. This warranty can ensure the durability and quality of this product. This renewable mattress is available in two sizes, including Queen and King.
Best Certified Organic Mattress
was last modified:
July 30th, 2020
by