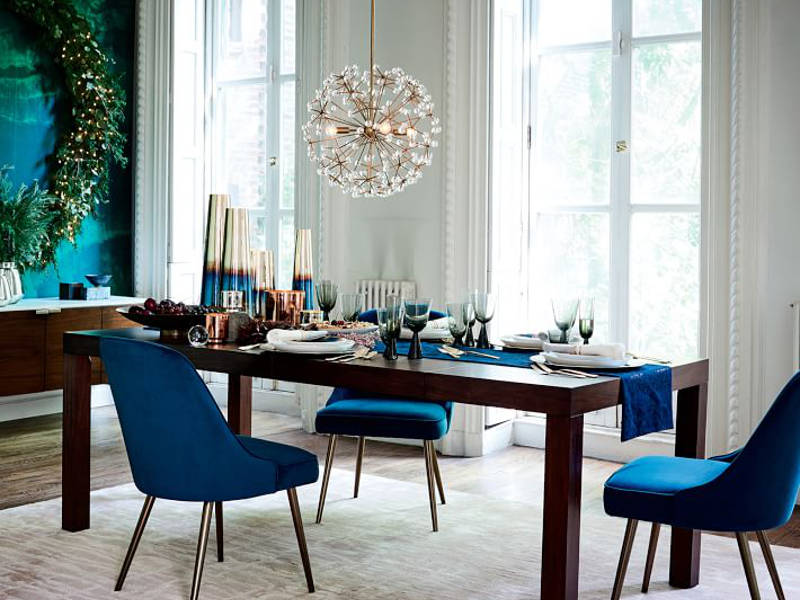 Are You Looking for Modern Dining Chairs? Here is What You Must Know
Chairs are often taken for granted, precisely because they are the parts of furniture, we use most during the day. From the moment we wake in the morning up to dinner after a day's work, we sit to eat, chat, work, discuss, study and relax.
When you want to include modern dining chairs in the furniture, then you need to pay even more attention to details and your needs. This is valid both if you are furnishing your home, and if you have to restyle the look of a restaurant, a bar or a hotel.
Modern Italian dining chairs for the home.
Personal taste reigns supreme in your own home. Even when relying on interior designers or architects, those who actually live in the environment have the last word.

Expert advice is always useful when you need to spend money facing the diverse world of design for the first time, and it is certainly important when you need to find the ideal modern design chair for your project.
Several features to consider are:
Comfort
Style
Colours
Materials
Solidity
Comfort should not take second place when choosing chairs, let alone if they are designer ones and made by renowned companies. You must always remember that the first function of these objects is to welcome us and the guests who visit our home.
Modern Italian dining chairs cannot just be beautiful, they must restore good feelings even when you sit for a long time at a laid table.
The style of a chair must satisfy the householder and be harmonious with the rest of the furniture. Chairs that fit perfectly with the existing furniture or that are completely different, giving it a touch of eccentricity, can be chosen.
The colours can also follow the same thought pattern. Soft-coloured chairs can be perfectly matched with a classic or modern kitchen, but, with a touch of taste, bright colours can also be chosen to attract attention.
The quality of the materials with which the chairs are manufactured affects both comfort and the solidity of the structure.
Companies that produce high-end furniture are particularly attentive to the choice of precious woods, resistant metals, durable and easily cleanable upholstery.
Modern chairs for restaurants, bars and hotels.
In the HoReCa sector, details truly make the difference. Those who have to furnish a public place must choose beautiful and functional furniture but must also pay attention to the budget.


When there are many more than four modern designer chairs to buy, the price increases and it becomes essential to focus on quality to amortize the investment over time.
The prominent features of modern designer chairs for a restaurant are the same as those listed for the home, but more attention is needed towards the clientele.
It must always be remembered that a customer who enters a room full of colourful chairs, perhaps matched with rustic wooden tables, will immediately notice them and evaluate them according to their own tastes.
Depending on the colour, design or material, even chairs convey messages that are more or less unconsciously understood by the people who firstly look at them and then use them.
To learn more about the models and features of modern dining chairs, visit the Albaplus website, an Italian company that combines the creativity of its designers and the technical experience of an engineering industry that has been in the furnishing accessories sector for decades.
Are You Looking for Modern Dining Chairs? Here is What You Must Know
was last modified:
June 28th, 2019
by