45 Pictures of Bohemian Lifestyle
The Bohemian is actually a lifestyle. This is was introduced back in the days of Oscar Wilde. In fact, Oscar Wilde was one of those who lived the Bohemian lifestyle. But nowadays the improvement has been changed and it is applied to the interior decorating style.
Bohemian style is ll about emphasizing the vintage elements, which represent the memories and applying them to the new life. This is the chance for you to get creative. When you find an old leather couch you will redo it. By keeping the style clean, you will get the interior an improvement.
Bohemian Interiors are not only about old and vintage. It is also composing the interior to be the combination of old and new. It is also combination or mix and match of different styles. The home-owners now can use different lush textures and intricate patterns fairly make the authentic bohemian accent. You can expect to see such beautiful rhapsody accents and colors, different nuances and appearances conducted to create the powerful scene.
View More : Bohemian Style Bedroom Interior Design
You'd Like To Chill Out In (Via)
A Fully Restored Brownstone Home in Brooklyn (Via)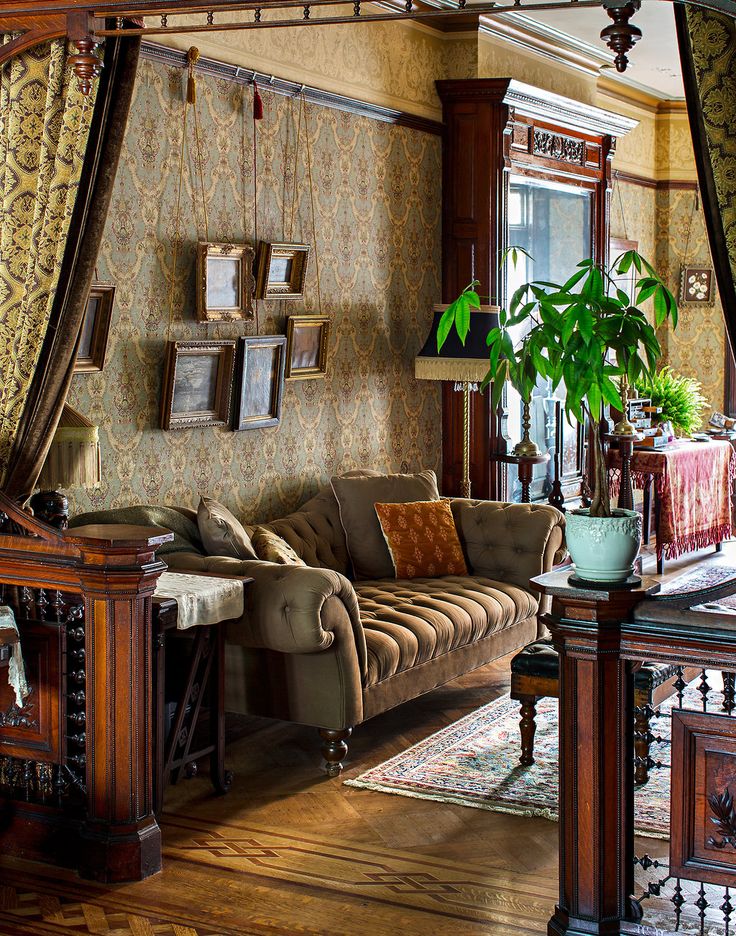 A House With Full Of Vintage Charm By Kristin Sjaarda (Via)
Sabora Tented Camp at Serengeti National Park (Via)
Vintage & Mod Mix With Nature (Via)
Dinner & Drinks at Katz Orange  in Berlin (Via)
Arabic Interior Found in India (Via)
To Buy Josef Frank Wallpaper (Via)
Slip Into The Cave Like This (Via)
Egyptian Picnic With Bohemian Style (Via)
Garden View From Bedroom (Via)
Make The Most Of Your Balcony (Via)
Bohemian Celebration With Unique Chandeliers Decor (Via)
Extremely Bold & Modern Bohemian Living Room (Via)
It Sounds So Romantic (Via)
Since you may combine the different colors and styles, you perhaps tend to arrange the room with neutral for the most part. It is getting along together with earthy colours with dynamic colors spread within. The nuance of the Bohemian Interiors should be light and easy. However, the candles and vintage lanterns are also most important components to produce suich different feel.
Color Inspiration From a Singer Shawn Colvin (Via)
Artistic Room Within Bohemian Decorating (Via)
There's Nothing Like Cozy & Private Canopy Above Your Head (Via)
Eclectic Feel By Colorful Coffee Shop (Via)
Boho Mix Colors (Via)
Moroccan Style House With Outdoor Space (Via)
Just Chill & Be Relax On Luxury Leather Sofa (Via)
Charming Victorian House (Via)
Old Garage Bohemian Style (Via)
Canopy & Fairy Lights (Via)
The Vibrant Pink Walls Photography By Bruce Hemming (Via)
Unique Plate Ornaments With Bohemian Styles (Via)
Designer & Craftsman Michael Allen Apartment In NYC (Via)
The other thing you can consider is the actual term of Bohemian. It is the gypsy thing of decent home. The real theme you should emphasize is to live in harmony with earth and all life form. Then if you have acknowledged this concept, it will be easier to bring in the elements of the earth. It is also the representation of all aspects of yourself and your journeys. What makes you reluctant in your own home is the true basis of the style. See these 45 pictures of Bohemian Lifestyle to brainstorm your idea.
Love Piled-up Pillows & Moroccan Lanterns (Via)
Cute & Easy Idea For Over The Bed (Via)
Ethnic Dark Rug Aadd Vibrant & Refined Touch (Via)
Intricate & Wonderful Moroccan Lanterns For Lounge Area (Via)
Perfect Reading Nook (Via)
Eclectic Bedroom Inspiration (Via)
Beautiful Home By The Sea View (Via)
Beautiful Bohemian Home of Photographer Anna Malmberg (Via)
Beautiful Green & Blue Sitting Hammock (Via)
I Wouldn't Mind Living Here
Relax With Natural Patterns (Via)
51 Ultimate Romantic Bathroom Design (Via)
Carpets & Only Carpet (Via)
A Beautiful Day Bed Covered With Cushions & Throws In Windowed Room (Via)
45 Pictures of Bohemian Lifestyle
was last modified:
November 4th, 2021
by