Giving Your Interior Design Look More Natural & Organic
Nature has always been the perfect inspiration for art, fashion and interior design. It was introduced into the homes of people worldwide with natural elements, such as wood, stone, plants, etc. This way of decorating generates a soothing atmosphere and, in a way, ushers back the harmony between the humankind and nature that seems to be lost.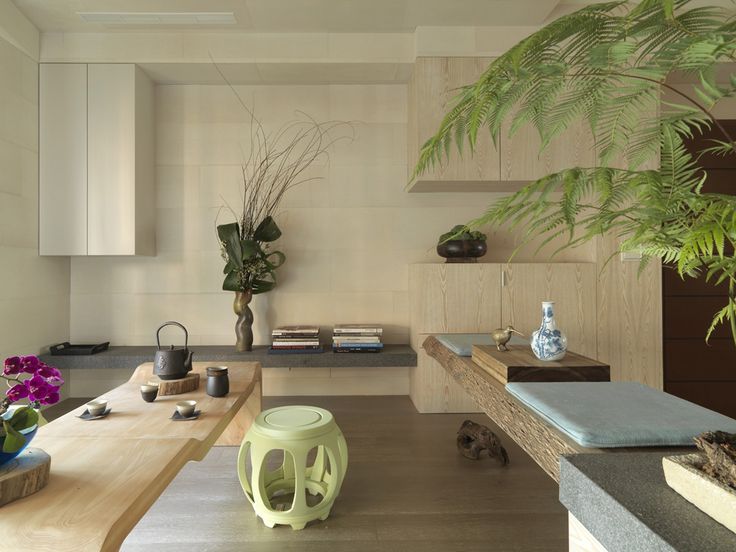 Especially in recent years, when Eco-friendliness is one of the biggest buzzwords in home design, the use of raw materials is widely encouraged. This doesn't mean that you should turn your house upside down in order to make everything natural. These elements combine well with every existing style, creating an organic feel in the space. If you have intentions to conjure Mother Nature in your home, here are some ideas on how to do that.
Introduce Wood Elements
Wood is the most logical natural element you could use in your home decor, especially if you are trying to create a rustic vibe. You can opt for a reclaimed wood accent wall, combined with a cowhide rug, or you can introduce entire sets of natural timber furniture. Just try not to stylistically overload a room with too many conspicuous elements.
Image Source By Albrecht Wood Interiors
Decorate With Rocks
Rocks are perfect for interior design look organic, and they can be easily combined with just about any style. For a more elegant and serene appearance, you can always go with several rock sculptures and figures, but if you want to get the most out of it, you can use it for walls, stairs, floors, kitchen counter-tops, etc. You can use different colors of rock to make the space more interesting and give it a sense of movement.
Angophora House Architecture By Richard Cole
Image Source By SBG Arch
Display Plants
House plants are useful not just for aesthetic reasons; they also purify the air and lower the anxiety, so it is always a good idea to use them in your home decor. Instead of using the "old-fashion" pots, display the plants in unique terrariums and bring more balance to the overall design. The "green living wall" is all the rage in home decor today, so you can consider that too.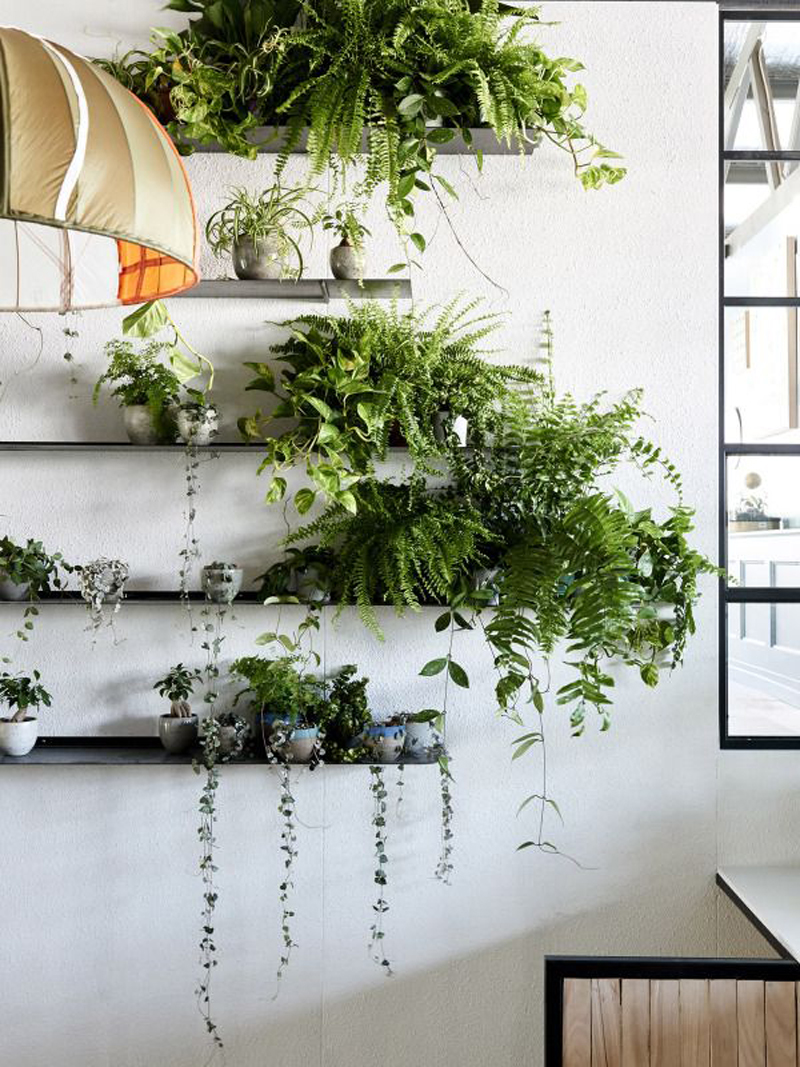 Incredible green plant wall courtyard by Loose Leaf, in collaboration with The Planthunter. Hanging lights by Moya Delany. Image Credit – Eve Wilson
Add Some Life
Plants are one form of life that can give the space some energy boost, but why not go with the real deal. You can include a beautiful aquarium that can simultaneously serve as a decorative element, a detail that evokes serenity and a place to keep your pets. To create a truly fabulous fish tank, you will have to consider things like gravel, underwater plants, decorations, and lighting. Just don't rush when introducing the fish into the whole story. The water in the aquarium should stand with the equipment on for two weeks before you release the fish.
Thornbury House Project By Mesh Design
Let It Shine
The sun is the best possible light source, not only because it is free, but also because it's pleasant for your eyes and mood. If you cannot make new windows in your home, try to get the most out of the ones you have. It would be best not to use curtains at all, but if you have to, opt for a sheer curtain, instead of heavy drapes. The sunlight is also essential for your indoor plants.
Traditional Home Napa Showhouse Project By Macfee Design
Refurbish & Repurpose Interior Design
If you have decided to live a green lifestyle, then you must learn the magic of refurbishing and using it. Take your old furniture, remove the coats of paint and paint it all over again. Also, you can refurbish your old sofa, beds, armchairs, etc. Not only you will significantly reduce the carbon footprint which you leave behind, but you will also minimize your costs.
Avon Avenue Project By OKB Architects
As you see, nature is quite generous, and most of the things it offers are either free or affordable. And it takes just one small change to bring the balance back in the house, make the space feel warmer and more welcoming.
Giving Your Interior Design Look More Natural & Organic
was last modified:
September 16th, 2016
by