Landscaping is an important part of the exterior design of a house and if done right, it can make your garden and all the area outside look a lot better. It can also complement the design of the exteriors of your house and can uplift its look by a significant margin.
There are a lot of ways to design your landscape and you can also hire professional service providers to help you with it. One of the most basic tips for designing your landscape is to first observe and study the area you have and then decide a theme that complements the exteriors of your house in one way or another.
You can easily find a good DIY resource by looking up on the internet and searching for ideas and tips for better landscaping. It is better to make use of unconventional materials like large boulders and pebbles to decorate your landscape as it can not only lower the cost but will also showcase your creativity and add a lot of natural beauty to the overall design.
The following are some of the tips that you can follow for a better landscape.
Make water features look natural
Even if you are installing a small fountain in your lawn, make sure that you try to get one whose design looks natural. You can also build one with stones and pebbles or can decorate the one you bought with shades and objects that can make it blend with the surroundings.

The shades can be the same as the exterior of your house and you can use the leftover materials from your house construction to make one for yourself.
Don't make it monotonous
If you simply have grass and flowers in your garden, it will look monotonous. To change that, you can use large boulders, or plant a large tree and build a platform around it. This will not only add something exciting to the landscape but will also create a small area where you can sit around with your family and enjoy the open sky.
Also, you can make flower collections of different species and arrange them in a way that all the corners are well covered.
Have some space
While designing the landscape, you should keep the weather of the entire year in your mind and should plan the plants and trees according to that only. You should have enough clear space where you can have a family get together and outdoor cooking during summer nights and should have a fireplace for the winter.
Also, you can include benches made from large pieces of rocks or wood logs to give your landscape an even better look.
Buy decorative items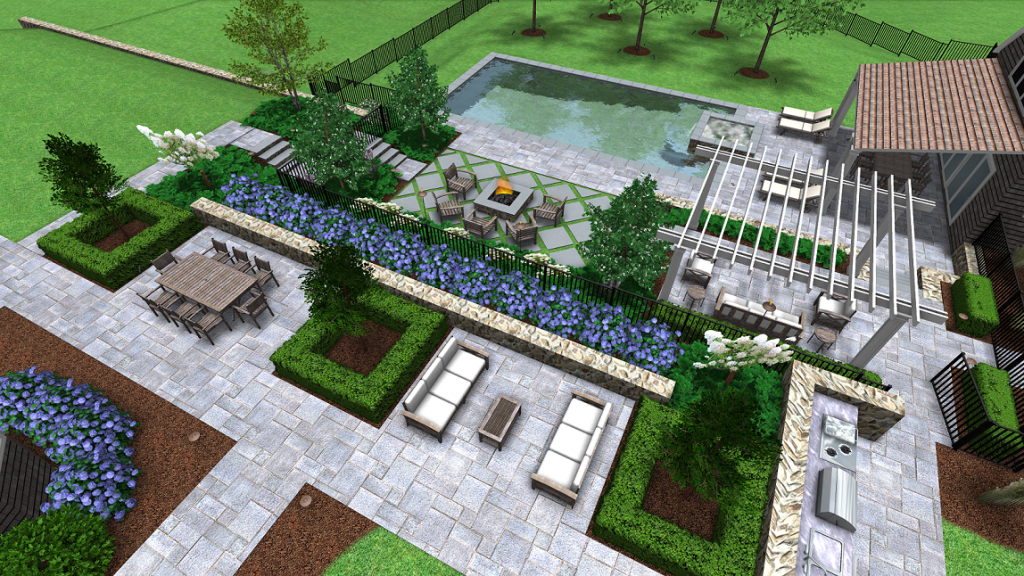 Small sculptures, idols, and other decorative pieces that are large can be put in your landscape to add to its beauty. If you have free time, create decorative items using waste materials in your home. Also, the pathways that you create should connect all the points of interest properly. Use different colored pebbles to mark the path in the landscape to add to its beauty.
Good DIY Resource and Ideas For Landscaping Project
was last modified:
October 2nd, 2020
by