Black And White Bedroom Interior Design Ideas
Some people would not understand your choice of black and white bedroom design. This has two opposing colors with different connotations. Black is negative while white is positive. In modern interior design though, the black and white colors in a bedroom create a strong and dramatic contrast. Using these colors appropriately in the walls, flooring, furniture, fixtures and accessories, the impact would not be harsh any more.
Black and white colors for a bedroom may not really offer the warm glow of beige or natural wooden colors; what the high contrast creates is classic, peaceful and timeless appeal that can make the room inviting, relaxing and restful. The combination of black and white for a bedroom is very simple yet your black and white bedroom can stand-out in various ways.
Wall art is essential in any decor. Black and white wall art looks gorgeous on your home and perfectly blends into your black and white home decor.
Interior designer Giselle DaMier of ElephantStock wall art gallery shares her expertise:
ElephantStock.com organizes wall art by color, which makes it super simple to find a print to match your interior. If you prefer decorating with neutral shades, browse ElephantStock's curated black and white collection. Whether you're looking for a photorealistic print, or an abstract greyscale creation, ElephantStock offers neutral wall art in every style. Pair your new piece of art with matching furniture for optimal visual impact. Keep your color scheme sleek and simple to allow yourself more freedom with furniture and décor.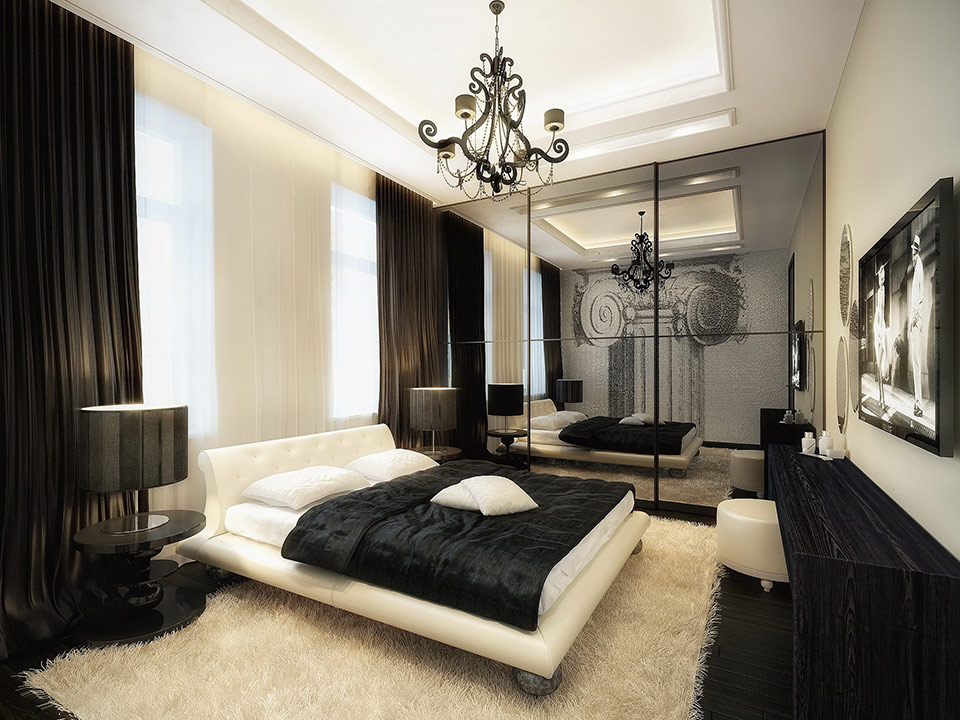 Source
These stunning black and white bedroom interior will definitely help you to give the beautiful look to your home. Well, If you have applied these design in your new home and
moving into a new house
. You need a kind of service provider who can help you with that.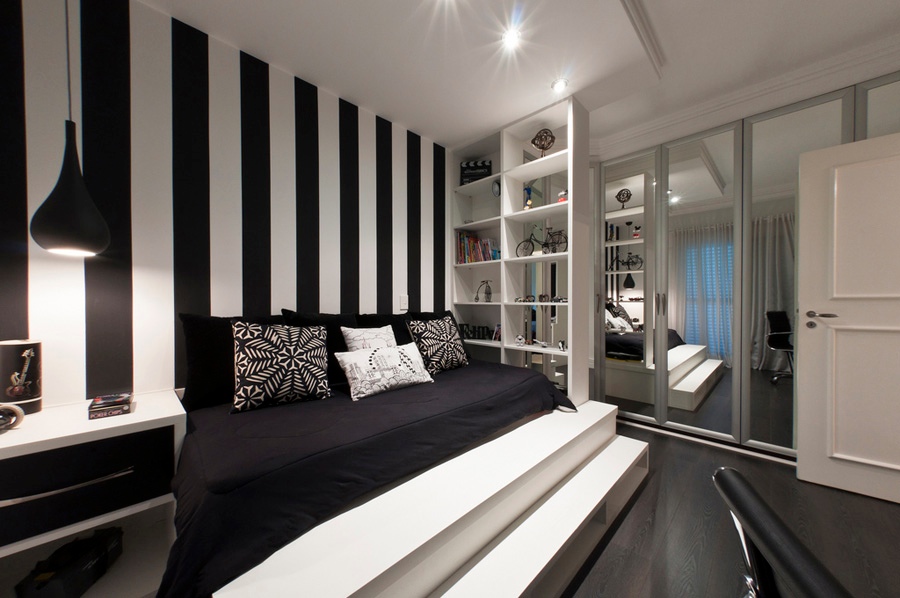 Source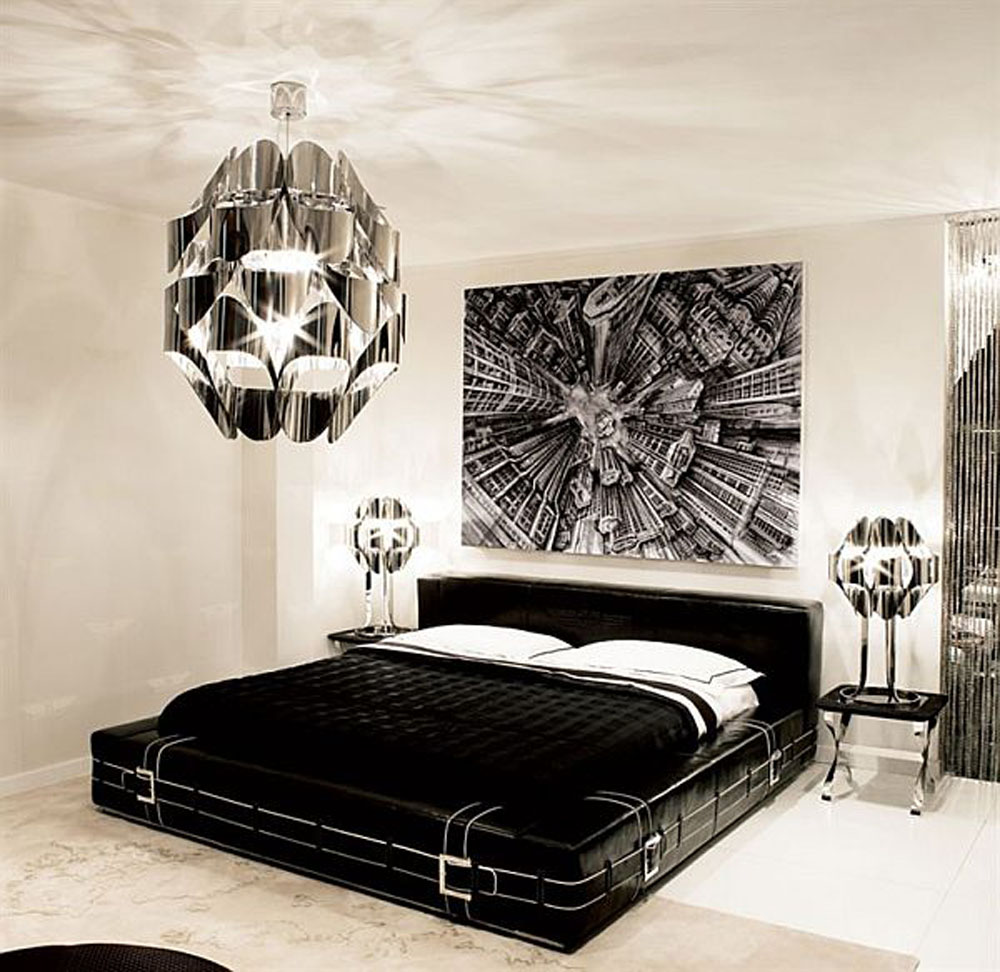 Source
Source
Source
Source
Creating Balance In Two Contrasting Palette
The key to make the black and white bedroom dramatic is to create a balance between these two hues. If your floor area is small and you want to create spaciousness, have white as the dominant color and accessory with small black items. Paint the walls and ceiling with white and have the flooring in white too. The bed, wardrobe cabinet and night table are also in white paint. Now, create the drama with black lamps or chandelier, linens and paintings.You can stick to more white colored cozy sleeping room. To add a touch of black, paint one side of the room with black, possibly the headboard side. In addition, consider adding some cream cushion covers for a touch of warmth and soft contrast.
Your black and white bedroom does not to be in solid colors. You can also have prints, geometric designs or patterns on the headboard, bed frame, a chosen wall or in window treatments. One best technique in decorating this sort of bedroom is highlighting the contrast between the two contrasting colors. Where the light is, use white and where you want to have focal accents, use black.
Source
Source
Source
Black And White Bedroom Interior Design Ideas
was last modified:
July 3rd, 2023
by